Radio Related
Links
Percon Corporation has a great web page that lets you look up any frequency in the FCC master license database. They sell the database with a search engine on CD ROM.
---
Santa Cruz Area Frequencies
I'm trying to list most of the interesting frequencies in Santa Cruz county. Remember, not all the action can be found just the police frequencies! Please feel free to send me mail at aubert@wco.com for any corrections, or comments.

Home | Rail | Military | Travel | Santa Cruz

---
Law Enforcement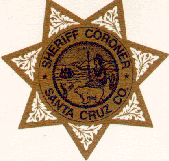 User
Channel
Output
Input*
Use
Santa Cruz Sheriff
blue
155.5650
159.0300
Primary Dispatch
orange
156.0300
-
Car-to-car
red
154.9500
159.1500
County Mutual Aid
white
154.9200
-
CLEMARS Mutual Aid
green
155.0700
-
Tactical (Tac 30)
-
155.3100
-
Jail Operations
Santa Cruz Police
blue
154.7700
155.6550
Primary Dispatch
yellow
155.8800
-
Secondary Channel
Capitola Police
blue
155.6250
-
Primary Dispatch
yellow
153.9950
-
Secondary Channel
Scotts Valley Police
blue
155.0850
-
Primary Dispatch
Yellow
155.9400
-
Secondary Channel
Watsonville Police
blue
154.8450
-
Primary Channel
UC Santa Cruz Police
-
155.5050
-
Inactive, now trunked
Cabrillo College Police
-
156.0900
-
Primary Channel
* I've listed the repeater inputs so you can avoid them. You may accidentally find a repeater input and mistake it for the output (I've seen this happen).
---
Fire/Medical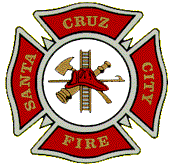 All fire departments in the county are dispatched on "red". Once a unit arrives on the scene and the situation calls for further communications, dispatch will switch any units responding to a tactical channel.
User
Channel
Output
Input
Use
Countywide Fire & Medical
red
154.3250
153.7700
Primary Dispatch
yellow
154.1900
-
Valley Tactical
blue
154.4150
-
Coast Tactical
white
154.2800
-
Mutual Aid
green
154.4450
-
East Tactical
American Medical Response
-
47.6600
-
Ambulance Dispatch
-
150.7750
-
Ambulance Pagers
Countywide Ambulance
Med 1
463.0000
468.0000
Ambulance/Hospital
Med 2
463.0250
468.0250
Med 3
463.0500
468.0500
Med 8
463.1750
468.1750
Med 9
462.9500
467.9500
---
Local Government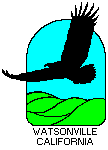 | User | Channel | Output | Input | Use |
| --- | --- | --- | --- | --- |
| SC City Govt Mixed | - | 154.1000 | - | Most city Govt |
| SC City Local Govt | - | 453.6500 | 458.6500 | Misc Govt |
| SC Metro Trans Dist | - | 453.9750 | 458.9750 | Bus Operations |
---
Business
| User | Channel | Output | Input | Use |
| --- | --- | --- | --- | --- |
| PG & E | - | 48.2800 | - | Primary |
| CSAA Towing | - | 150.9050 | - | - |
| Auto Sport Towing | - | 151.7150 | - | - |
| Canfield concessions | - | 151.8050 | - | - |
| Roaring Camp | - | 151.9250 | - | - |
| Deluxe Cab | - | 152.2700 | - | - |
| Boardwalk Security | - | 154.5400 | - | - |
| Southern Pacific Railroad | - | 160.3200 | - | Road |
| Capitola Mall | - | 461.0125 | - | - |
---
Misc
---
Home | Rail | Military | Travel | Santa Cruz