Bay Area - Jamestown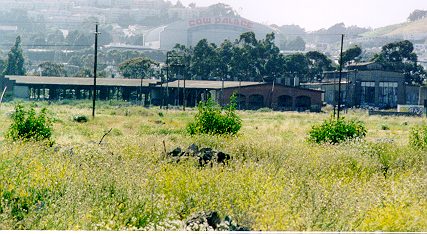 Here's what's left of the SP Bayshore Roundhouse.
---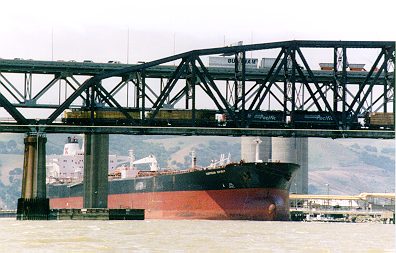 A Union Pacific locomotive leads across the Benicia-Martinez Rail Bridge.
---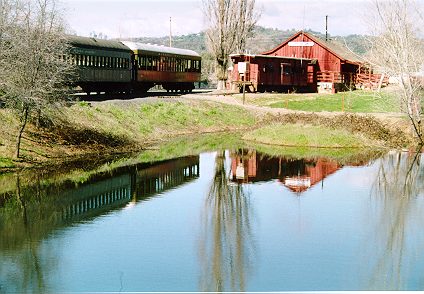 The depot at Jamestown, Ca.

---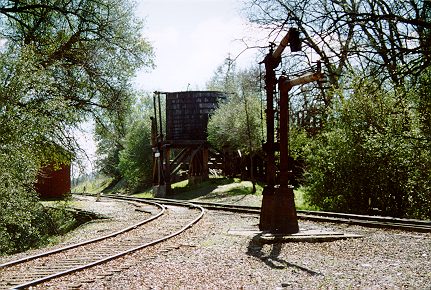 You might recognize this water tank from the TV show Petticoat Junction.

---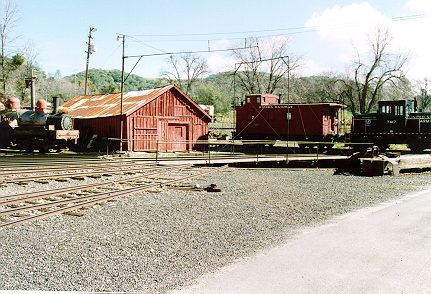 The turntable at Jamestown

---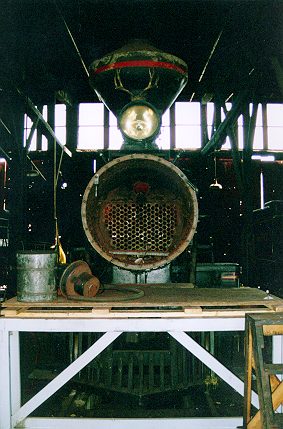 Inside round house.

---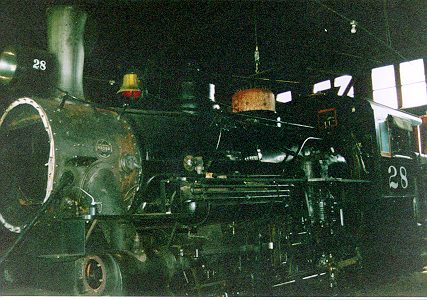 #28 inside the round house.

---

Rail
1| 2| 2a| 3| 4| 5| 6| 7| 8
Home | Radio | Military | Travel | Santa Cruz