Gallery 6 - Suisun Bay, June 1998
Pictures of the Mothball Fleet (6/13/98):


This is ammunition ship AE-22, the USS Mauna Kea. Launched 5/3/1956.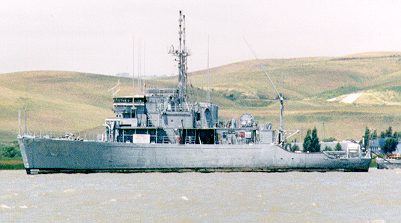 The mine sweeper USS Excel, MSO 439. At Suisun Bay since 9/92. Launched 9/25/1953.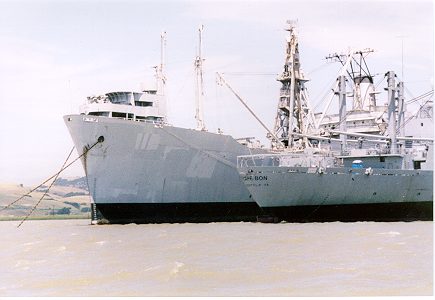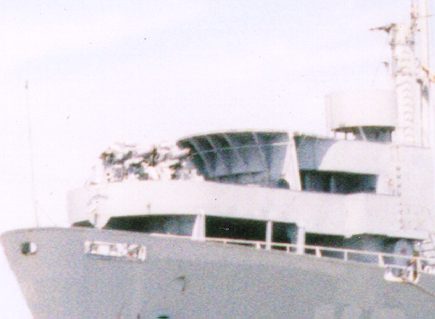 Close up of gun mounts.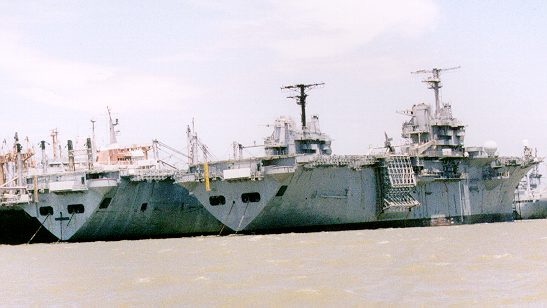 The LPH 11, USS New Orleans and LPH 3, USS Okinawa in a deep sleep.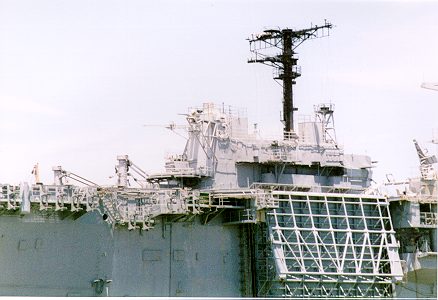 LPH 3 Proudly shows off her number.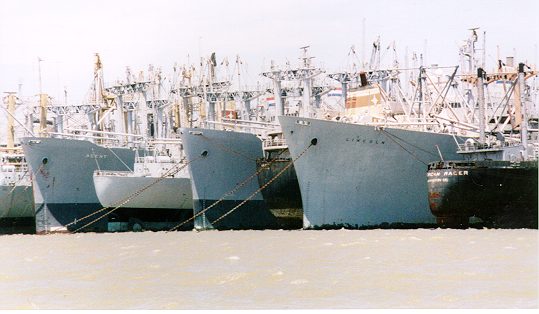 The American Racer, Lincoln, and Agent.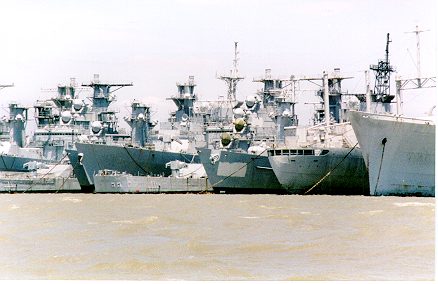 Unknown crusiers.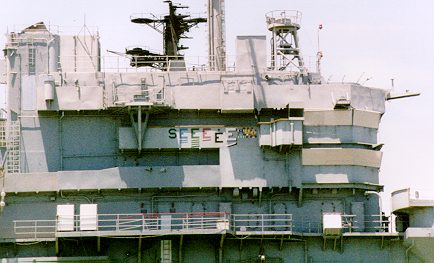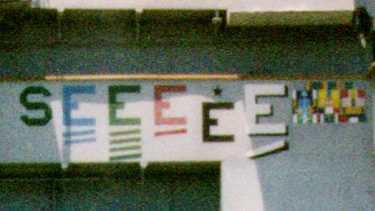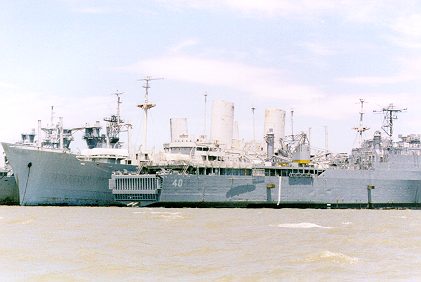 Landing Ship Dock, LSD 50 USS Fort Fisher. Launched 4/22/1972.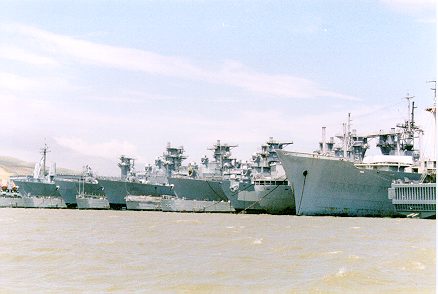 Cruisers.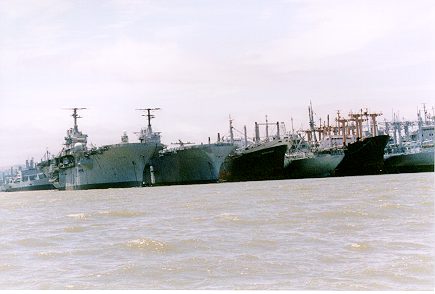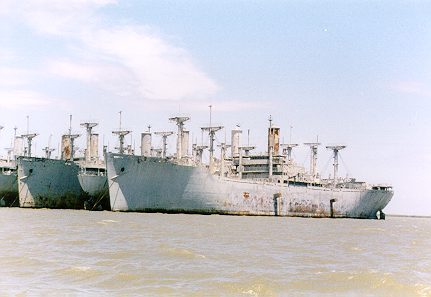 The last of the victory ships.

---